The Department of Business Administration of East West University welcomes guest speakers from various industries and professional fields to share their knowledge and experiences with our students. The key objective of inviting experts is to provide students a practical insight into the real-life organization and to improve their comprehension in blending theory with practices.
Ishtiaq Hasnat Chowdhury, Vice President (Manager), Chief Control Office, Wholesale Banking, HSBC, Bangladesh had happily delivered speech for the students of Strategic Management course (MGT480). On January 29, 2020, in presence of the faculty member Dr. Jashim Uddin, the lecture session was arranged in S. M. Nousher Ali Lecture Gallery (Room no. 126). Mr. Chowdhury shared his vast knowledge and job experiences with the students and answered their questions. The key focus of this session was how to get prepare for the job.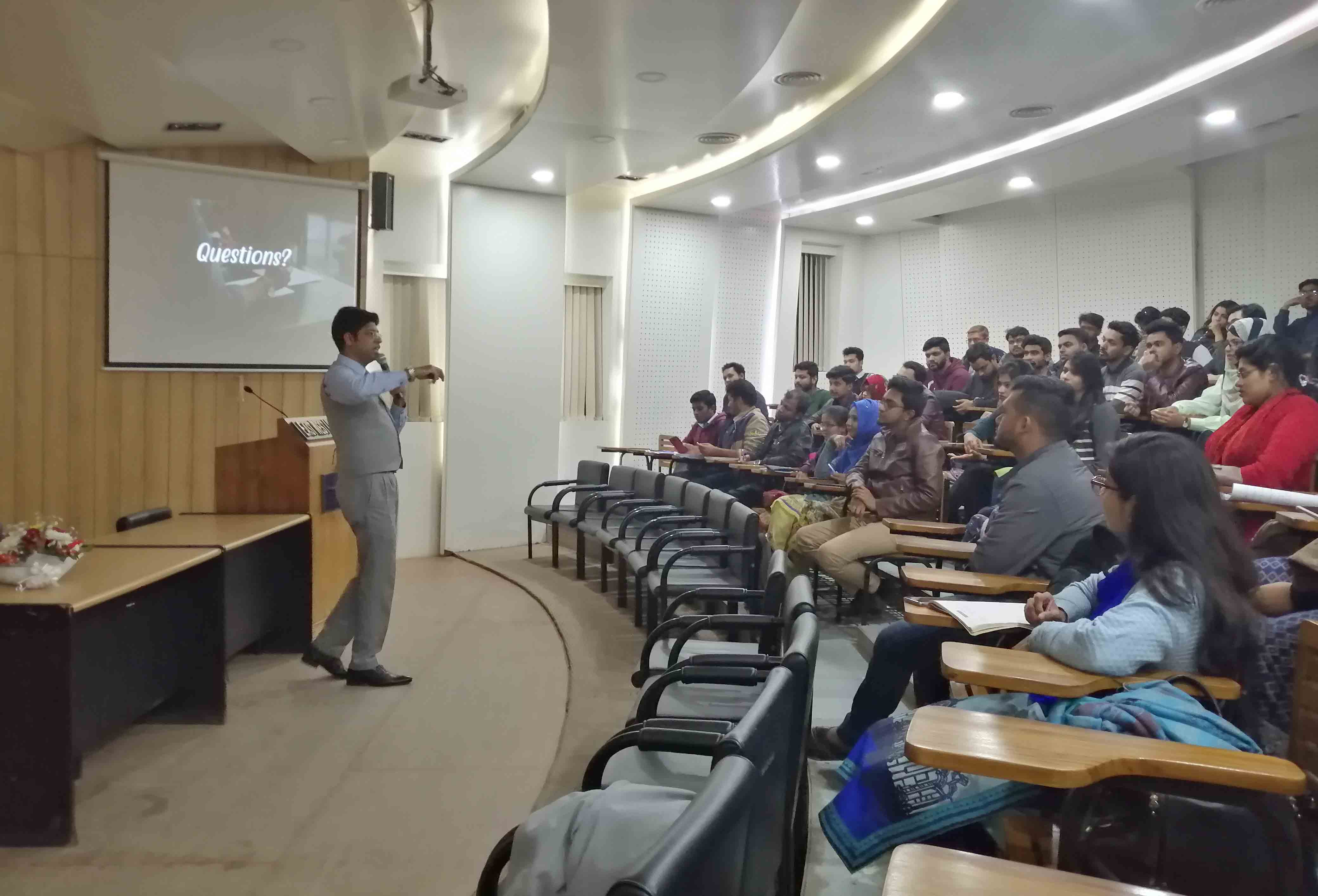 On February 25, 2020, a lecture session for the students of Strategic Human Resource Management (HRM416) and International Human Resource Management (HRM421) was delivered by Mr. Ashish Mane. Mr. Mane is currently working as Head, Human Resource in Marico Bangladesh Limited. He shared his extensive experiences in HR field. Faculty members, Dr. Rumana Afroze, Ms. Silvia Akter and Tamanna Parvin Eva, from the Department were present.